A Message from Attorney Matt Berry…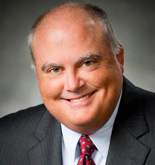 Welcome and thank you for visiting the Berry & Associates website.  Our law firm has been helping individuals and families through difficult emotional and financial situations for more than 25 years.  We take a lot of pride in the work we do, because the results often have a significant impact on the lives of those who trust us with their legal representation.
Hiring a social security disability lawyer is an important decision.  How do you know you're making the best choice? 
The legal team at Berry & Associates is unique in three important ways.  First, we bring extensive experience to each client's case.  This is important because the social security system has many nuances, and understanding these can be the difference between benefits approval and denial.  Second, we have the right amount of resources.  Completing the legal work for an initial application or appeal is a large project involving many steps, one of the most critical of which is collecting medical records.  A larger law firm such as ours has the ability to handle the workload for our clients.  Third, we are compassionate human beings first, and attorneys second.  We never lose sight of the fact that receiving your benefits in a timely manner is incredibly important to you and the people who depend on you.
Whether you are far along in the process, or simply considering applying for disability benefits for the first time, please contact our office at (800) 232-4009.  Your initial consultation is absolutely free, and there is no obligation to do anything more.  Also, if you choose to hire our law firm, you pay no fee unless we successfully obtain your benefits.